Sampson Industrial
Pallet Racking and Material Handling

---
Hello, and welcome to Sampson Industrial Pallet Racking and Material Handling! We are Eastern Ontario's specialists in Redirack Pallet Racking, used as well as new. The radius of our services includes Ottawa, Kingston, Ontario and Montreal, Quebec, and far beyond. At this time, we're serving Canada, but are in the process expanding to the United States. We're looking forward to serving all of North America in the near future, so 'stay tuned'! 

Our K.I.S.S. System: 
Keep Inventory Solutions Simple
Besides industrial pallet racking, which is the backbone of material handling, we also offer products and used equipment for the warehouse or storage areas.

Are you rearranging your workplace? 
Expanding storage area in your warehouse or stockroom? 

Increasing your inventory? 

Organizing your agricultural buildings? 



Optimize space in your home garage? 

Looking to sell your Redirack?



Could use some knowledgeable consultation or advice? 
...Or perhaps you've just stopped by to see what we're about? Well, we're glad you've found us. 
Here at Sampson Industrial, we have been providing high quality, innovative workplace solutions for over 30 years. Our excellent track record is due to our focus on customer service, client satisfaction, and the safety and welfare of those we serve.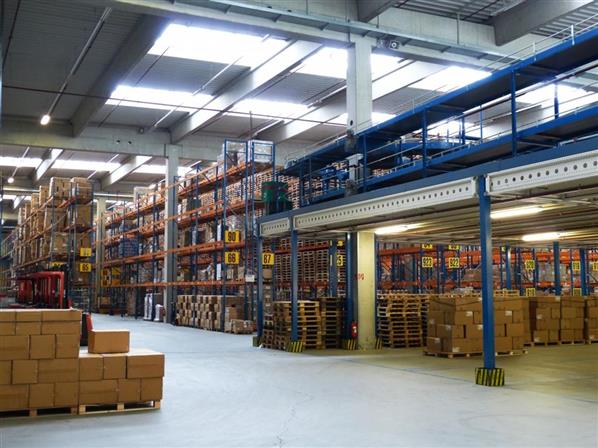 A clean and well-organized warehouse indicates to employees, clients, visitors, and suppliers, that success, efficiency, and safety are important in your company. Photo: Public Domain
---
A clean and well-organized warehouse indicates to employees, clients, visitors, and suppliers, that success, efficiency, and safety are important in your company. It communicates that you're on top of your business game. This, in turn, has many added benefits including increasing the confidence of staff, decreasing stress for everyone involved, decreasing waste of time and materials, and boosting the morale and profitability of your company.

Material handling is an integral part of most workplace activities. This has been true since ancient history - as demonstrated in this historical vignette! But the biggest advancements in material handling have been seen in the past 20 years or so. Automation and industrial robotics now play an ever increasing role in the workplace. And while the world seems to be shrinking in view of the increasing complexity of the global market, the hardworking business person appreciates individual care.  
Racking your brain over storage solutions?

We specialize in Redirack Pallet Racking,
used as well as new!

How may we assist you?
Over the years, Sampson Industrial has specialized in serving our clients' specific material handling needs, facilitating storage solutions, and more. Prompt to respond, we listen to our customers and are ready to provide consultation, goods, and services efficiently and cost-effectively.  

One of our specialties over the years has been providing great quality used industrial pallet racking. The components of these include various sizes of uprights, beams, wire mesh decking, safety bars, corner protectors, etc. Our clients have implemented our used pallet racking in a variety of applications including:

large warehouses

store stockrooms

mechanical and machine shops

agriculture buildings and barns

shipping containers

home garage and sheds
and many more!
---
---
Key to Seamless and Safe Material Handling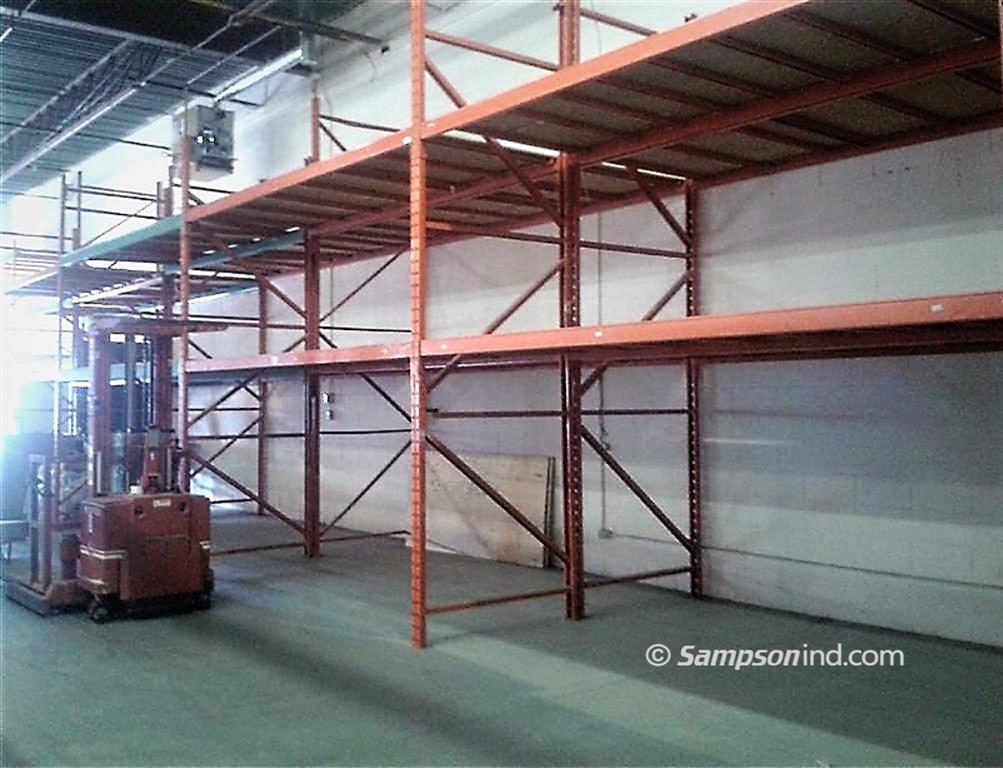 This is a double Redirack pallet racking application installed by Sampson Industrial which has provided our client with improved material handling solutions.
---
Industrial pallet racking is the simple skeletal structure, or the backbone, of the warehouse, stockroom, or workplace storage area. This enables organization and orderliness to be maintained. This is the foundational key to seamless and safe workflow in material handling.
Click Here for your source of great Industrial Handling Products
---
Sampson Industrial has a proven track record of providing high-quality innovative solutions for our clients' material handling, storage, and workplace organizational needs with careful attention to customer service and client satisfaction. 
Our business standard is honesty, conscientiousness, and looking out for the best interest of our clients and potential customers. The efficiency, success, organization, safety and morale of your company matters to us. Give us a call and let us know how we may be of service to you. 
Find Essential Safety Ware Available Below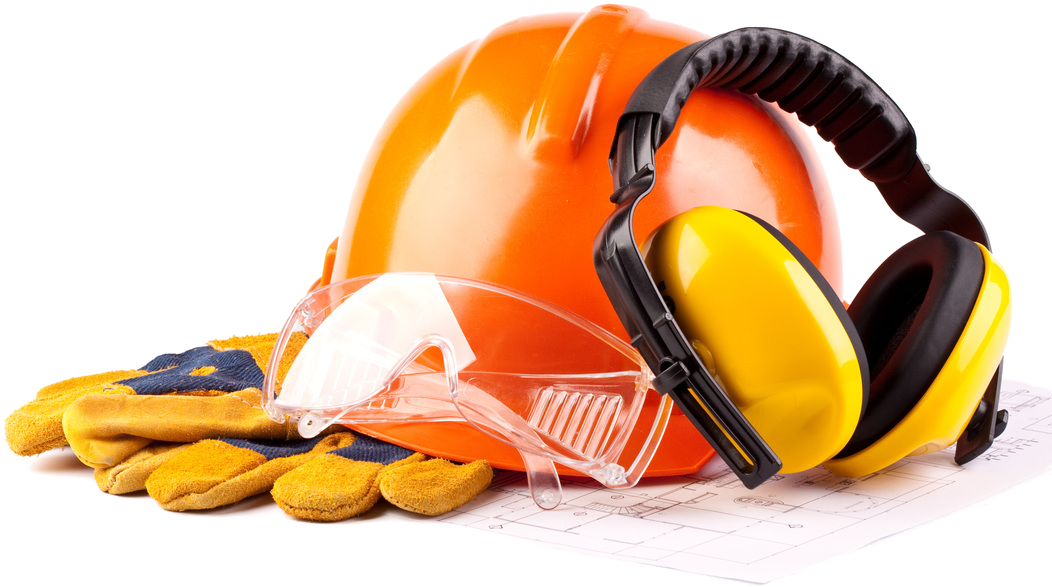 Personal Protective Equipment (PPE) is Essential Safety Wear when working in the Material Handling field. Pic: DLPNG
A well organized workplace is one that puts safety first! A wise person once said, "safety doesn't happen by accident". You'll never regret taking a few moments to put on those extra pieces of personal protective equipment! Click here for great quality Essential Safety Ware! 
The importance of working safely must always be paramount in the field of Material Handling.  Safety devices and products as well as essential safety ware are vital to the well being of all present at any workplace. 
---
Do You Have Used or Surplus Pallet Racking?



We Buy it!
We buy used, surplus, or damaged industrial pallet racking. Please keep us in mind if you would like to sell your unneeded used pallet racking system. We specialize in Redirack industrial pallet racking but we'll consider other makes as well.

No need to send your damaged racking for scrap metal. We purchase damaged pallet racking to recycle and repurpose for custom projects unrelated to industrial racking applications! Also, check out our Pallet Rack Repurposing page for some great ways to give new life to unused warehouse pallet racking! 

Call or contact us for quotes and pick up. Amount or size of the racking does not matter. 
Consult with Sampson Industrial
Feel free to contact us for a consultation or with any questions regarding your varied applications and differing needs due to size, space, or weight load requirements. 
Our many years of experience providing Redirack, Canada's primary manufacturer of Heavy Duty racking, to our satisfied customers has equipped us with valuable knowledge.  Our aim and priority is to create a safe and seamless flow for storage and material handling in your workplace that exceeds your satisfaction and optimizes your profitability. 
---
In 1985, Mike Ouellet, a hardworking young man in his 20s, bought this company from founder, George Sampson of Montreal.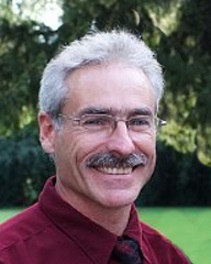 Mike Ouellet, Owner and President of Sampson Industrial.
He soon won the confidence of his clients. The demands for industrial pallet racking and other material handling and warehouse needs grew, as did his clientele which soon included large, international companies... 

Serving a wide circumference around Montreal, Quebec, and Ottawa, Brockville, Kingston, Ontario and beyond, Sampson Industrial, led by Mike Ouellet, is committed to excellence in service and products. Being fluently bi-lingual is an asset, as Sampson Industrial serves their clients in both French and English. 

For a more detailed history of Sampson Industrial, feel free to have a look at our About Us page.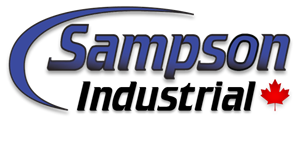 ---
Visit us at our Facebook page: Sampson Industrial Storage Solutions!


---
Shop For Material Handling Products
Shop For Protective Safety Workwear
---
---
Shop for Industrial Protective Safety Wear - Canada
---
---
Amazon's Best Occupational Health and Safety Products
---
---
We Created This Website 
With 

SBI!


If we can do it, you can too!


.