Pallet Rack Repurposing
Pallet rack repurposing is one great way to take better care of our planet! It takes metal that is no longer being used in warehouses, reroutes it from its typical landfill destination, and it gives it new life and purpose! With retired industrial pallet racking you can create some pretty amazing and innovative things that are very practical and useful as well! 
We'd like to share with you some great pallet rack repurposing ideas that we've created and well as some amazing ideas from other people that we've come across. 

Pallet Rack Repurposing is
Frugal, Fun and Environmentally-Friendly!

But first, a bit about repurposing... We hear a lot about the importance of taking action to preserve and protect our planet. But "Repurpose, recycle, reuse, reclaim" is indeed more than a trendy slogan! Choosing to put these actions into practice is not only very advantageous for the environment, but it can certainly be of personal benefit as well!

Reducing the waste being piled into landfills at a dangerous rate is of great importance! Repurposing pallet racking helps to accomplish this. It gives new life and purpose to metal that would have simply been discarded. Initiatives toward creation care is vital. Awareness of our environment's increasing challenges and deliberate efforts to conserve raw materials and to reduce emissions by decreasing the usage of global natural resources is our responsibility. 
We know that repurposing is environmentally-friendly, but there are personal benefits to repurposing as well. As the old saying goes, "Necessity is the mother of invention".  Is there a need that you may have? Think about that necessity and apply a bit of innovation and creativity, combined with a few pieces of scrap, and the sky is the limit in what a person can do! 
While necessity can certainly play a role in invention, creativity and imagination can carry us beyond a necessary invention to birth inspiration. 
And we all know that ideas without implementation are rather useless. They are simply imagination without creation. When inspiration accompanied by implementation through hands-on skill, takes hold of imagination, the result is innovation.  As Artist Pablo Ruiz Picasso once said, "Inspiration exists, but it has to find you working."  As we're busy with our everyday work we never know when great ideas will inspire us or light bulb moments enlighten us! Allow yourself to freedom with your inventive ingenuity! 
To sum it up, an active imagination accompanied with innovation and executed through implementation results in invention! Repurpose creatively! It's fun and frugal! Think outside-the-box and make it come true! An inventive imagination requires work to make an inspiration to reality… And by the way, if you like Picasso's saying, you can buy the poster below here!

We'd like to share some useful and innovative inventions, some that have developed out of life's necessities and others out of inspiration. To make it even better, these brilliantly clever ideas are made by pallet rack re-purposing! Perhaps you'd like to try them as well! And if you've come up with a cool idea, give us a call for your used pallet racking! Then, be sure to let us know what you've created!

For those of you who are able to heat with wood, here's an idea for you! How about making a nifty Firewood Rack out of used industrial racking? And it's not just a rack that holds a bit of firewood, but this firewood rack works perfectly for drying, stacking, measuring and storing cord wood! Each rack holds one face-cord of fire wood. They have been made to allow the wood maximum exposure to the elements for seasoning and they can be easily moved and stacked using a tractor with forks. They've made a big difference for us!  But that's just half the story. We made them out of scrap pieces of retired warehouse pallet racking - which means this metal has been rescued from ending up in a landfill somewhere!

There's nothing quite like the heat of a warming fire in the fireplace or wood stove to keep us cozy and warm when the weather turns cold!  Coming in from outdoors where the frigid air has numbed your cheeks, fingers, and toes, into a room that radiates with the wonderful warmth of a wood fueled fire is a feeling that's hard to describe! 
And these racks can help to make that experience possible! To learn about our Firewood Racks, heating with firewood and more, feel free to visit our Firewood Racks Page. Try out this creative and useful way to repurpose scrap pieces industrial pallet rack for yourself, giving a whole new life and purpose to the metal after it's no longer being use in the warehouse.   
If you're looking fun bunk bed ideas, have a look here! These spunky bunks are strong, durable, rather stylish, and will last for years! And your kids will love them!

Little Nemo fans will love the bright orange and blue of Redirack's industrial pallet racking which may be the perfect colors to start out with! They will be quite happy with bunk beds that match Nemo and Dory's amazing underwater world! 

And what adventurous youngsters who are a bit older would have fun imagining that they're sleeping in an old warehouse! 

And as your young people mature, their bunk beds can mature with them. They can make a project out of personalizing their metal bunk bed with a can of satin, metallic or even textured spray paint in the color of their choice. With a change of color and some well-chosen decor accent pieces, they will enjoy sporting the trendy industrial look!  And young ladies may enjoy adding a bit of vintage accent pieces to soften their Industrial Chic style. As you can see, the look and feel of this industrial style bunk bed can morph from a young child's fun bedroom to a more mature out-of-the-norm dorm in collage.

Who says it only needs to be two bunks high? How about triple bunk beds, or even four high! That would be perfect for sleepovers with young friends or conserving sleeping space for larger families. And what a perfect opportunity to turn this into a quality-time project with your kids! They'll enjoy doing it with you and the sense of ownership for having helped create their own bed!  To find out all about how to create these bunk beds, a bit on Industrial Style decor and more, hop on over to our Cool Bunk Bed Ideas Page and let your creativity flow!  
---
Stay Tuned For More Ideas Coming Soon!!
---
Sometimes we discover that we have a need 
and we find ourselves resolving it resourcefully. 
Other times we simply come up with a clever idea 
which turns out to be very useful.
Applying creative ingenuity in an innovative way 
can produce some fun and amazing results! 


Repurposing is a cost-effective alternative to simply discarding and replacing. It's fun and quite satisfying to make something useful out what may have otherwise simply been discarded into a landfills!  It's frugal, fun - and the results can be fantastic!  

It's pretty amazing how useful a few pieces of used pallet racking can be! Sometimes we discover that we have a need, other times it's a creative idea that we may come up with. Applying creative ingenuity in an innovative way can produce some amazing results! Are there any ideas that you'd like to share? Please tell us about them! If you scroll down just a bit you'll see where you can enter your story and photos.

---
Get your own poster! "Inspiration exists, but is has to find you working" 
For more great Pallet Rack Repurposing Ideas visit our other pages:
Firewood Racks
Cool Bunk Bed Ideas
---
Disclaimer: These ideas are safe if used with proper care. We will not be held responsible for damage or injuries should they occur.
Enjoy, but be careful and act responsibly.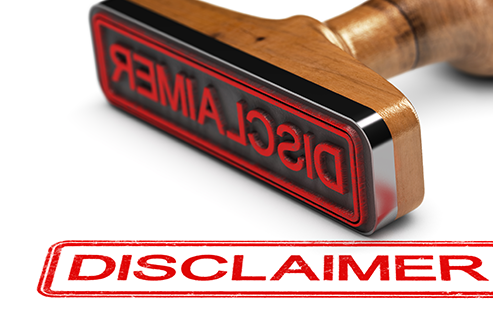 Tell Us About the Different Ways You've Repurposed Industrial Pallet Racking!
Have you come up with some interesting, useful, creative ways to repurpose Pallet Racking? Please share your ideas and photos! We'd like to hear about them!

Whether it a hunting stand, a fort for your kids, a structure to hold rabbit cages, a storage solution for your garage, bunk beds, a small greenhouse or shed, a workbench, farmgate or a carryall tractor implement... Perhaps the things that you've created out of used Pallet Racking will give someone else the idea that they were looking for! And please don't forget to add your photos!


---
Shop For Material Handling Products
Shop For Protective Safety Workwear
---
---
Shop for Industrial Protective Safety Wear - Canada
---
---
---
---
We Created This Website 
With 

SBI!


If we can do it, you can too!


.